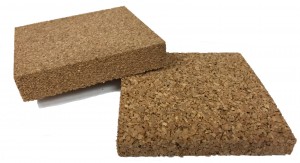 Standard Cork is a resin bonded cork filler for building and civil engineering.
Features
Standard Cork Type II consists of extremely selected cork granules securely bound together by a synthetic resin of a soluble nature and molded under heat and pressure.
Conforms to ASTM D-1752-84 TYPE II
Recommended wherever joints in concrete, brick or block work, require sealing and filling.
Available in full 36″ x 10′ sheets or can be precut and shipped to meet your exact specifications.
Standard Cork Data Sheets